Tom Bartel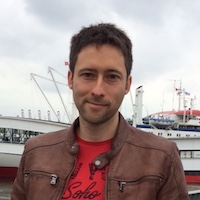 In this space, I write mainly about software management, people management, and communication. I live in Germany and work with trivago in Düsseldorf.
This is my first blog. I have always liked writing, but have not pursued it seriously for a long time. Now that I have started doing it regularly, I would not want to give it up, so I encourage everybody to consider doing it, too. Part of this is the "Time investment" section I provide at the end of some of my blog posts. I want to share how much work I put into what I write, so that you can assess what kind of commitment it is. Note that I am a rather slow writer, so it might be less of a commitment to you. Of course, I consider myself thorough, not slow. My wife would disagree ;-)
If something that you read here strikes your interest and you want to know more, or if you just want to get in touch, find me on twitter or LinkedIn.
This is a personal weblog. The opinions expressed here represent my own and not those of my employer.